TUYYO is a small company based in Sweden. It was founded and launched in 2022 by me, Lily, an architect and fire sprinkler consultant. I have mine grounds in the Caribbean and love colours and light. All our products are handmade from scratch to end, from the concrete jar to the handmade poured candle. Our concrete jar are carefully crafted and hand poured with a 100% soy wax. Each candle contains a lead-free wood wick, as well as phthalate-free fragrance oils. My name is Lily and I run TUYYO Candles where I make organic and climate-smart scented candles, made from 100% soy wax and wooden wick. I am an architect and work full-time as a fire sprinkler consultant.
In order to not kill my creative side, in my little extra time, I make my own concrete jars that are filled with lovely and natural scents. I make my products by hand, both the concrete jar and the scented candle, and make sure that everything from ingredients to packaging materials are as environmentally friendly as possible. The purpose is also to be able to reuse the jar as a pot and therefore I put a lot of love into the manufacturing process.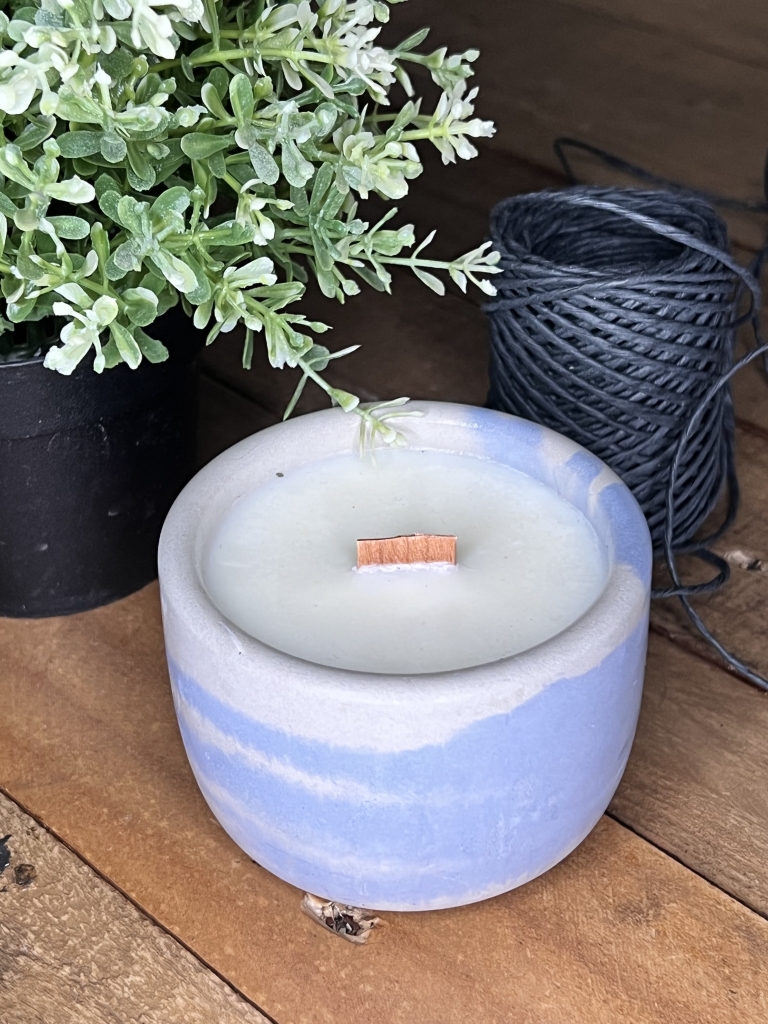 Price: 269 kr Candle wax: 100% Soy Vax. Scent Notes & Doft noter: Opulent fruity notes of plum, cassis and rich dark berries indulged in decadent spices of cinnamon and clove. Glamourous floral accords of jasmine and rose are surrounded by sweet patchouli, sensual vanilla and moss to complete this sophisticated fragrance. Top Notes: Plum, Cassis, Rose, Bergamot, Orange Heart Notes: Black Cherry, Prune, Cinnamon, Clove, Nutmeg Base Note: Patchouli, Vanilla, Tonka Bean, Candy, Musk.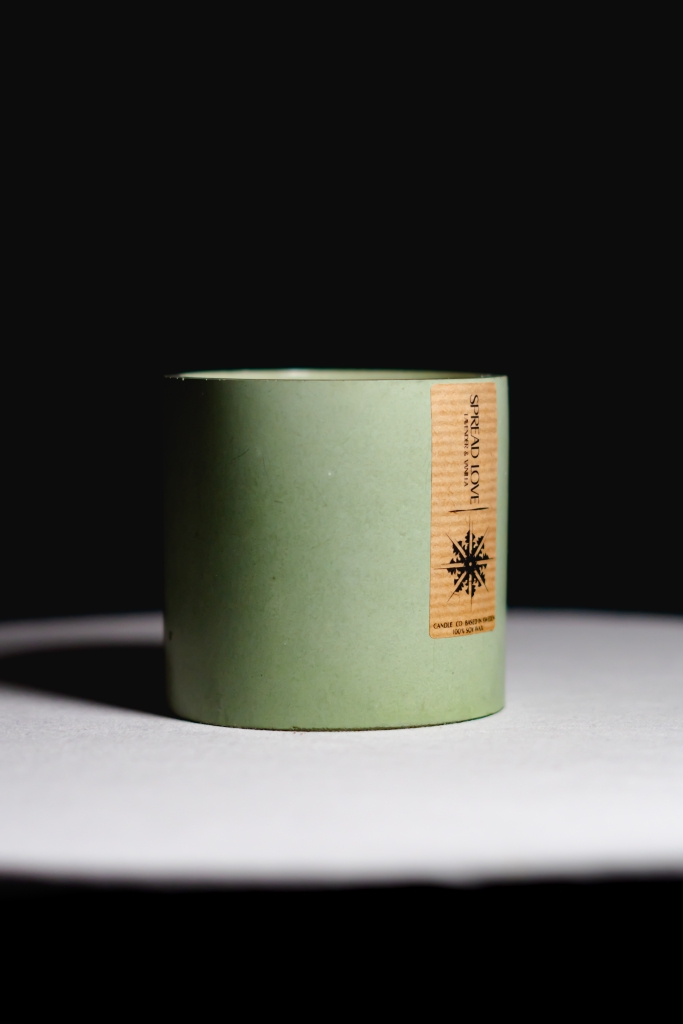 Price: 269 kr Lavender, Chamomile & Vanilla PÅ TUYYO tillverkar vi 100% handgjorda och hållbara doftljus för att ge de bästa upplevelserna med minimal miljöpåverkan. Varje betong burk är 100% handgjort och förseglad med giftfri skyddande betongförseglare. Candle wax: 100% Soy Vax. Scent Notes & Doft noter: A sensual and soothing blend of fresh French lavender and vanilla bean. Top Notes: coconut, peach Heart Notes: lavender, lilac, chamomile Base Note: cedarwood, vanilla.
Are you a maker or creative who would like to join a future market ?