I'm Nicha and the maker behind all of Pretty Prylar products. Every piece is made from eco-resin (composite material combining reactive mineral base and acrylic resin) and carefully crafted in my studio in Bromma. Through Pretty Prylar I want to create homewares that are personal and unique in themselves. What brings me joy is to know that the pieces I create are being enjoyed by other people.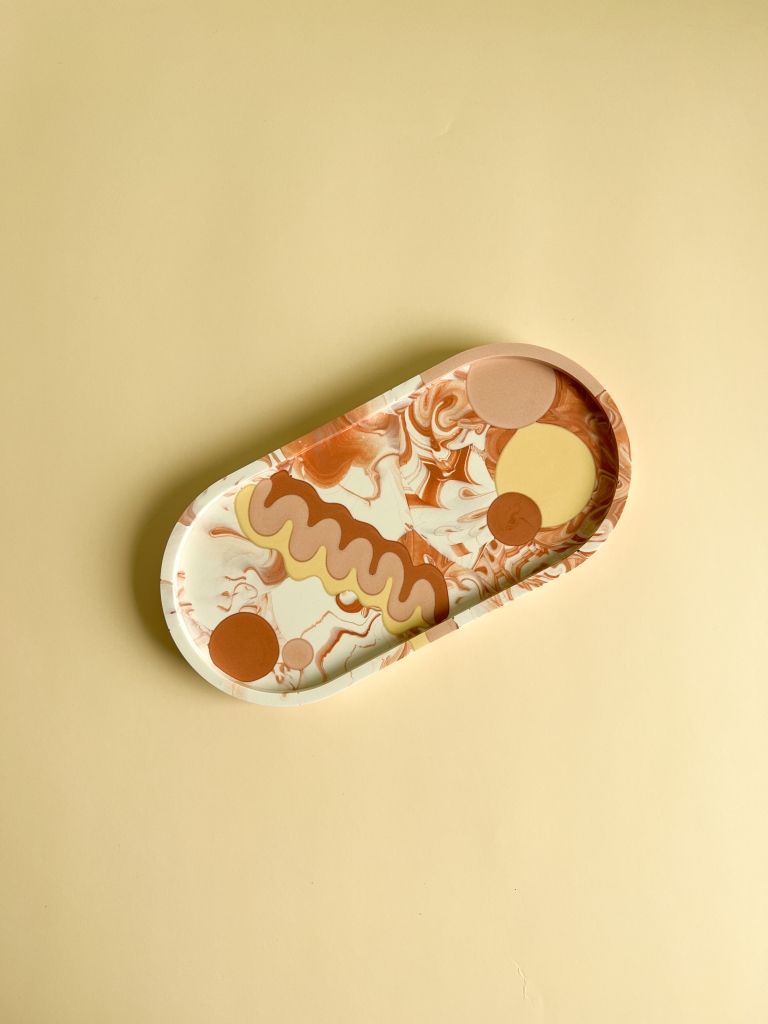 Classic oval tray in warm feminine tones.
340 kr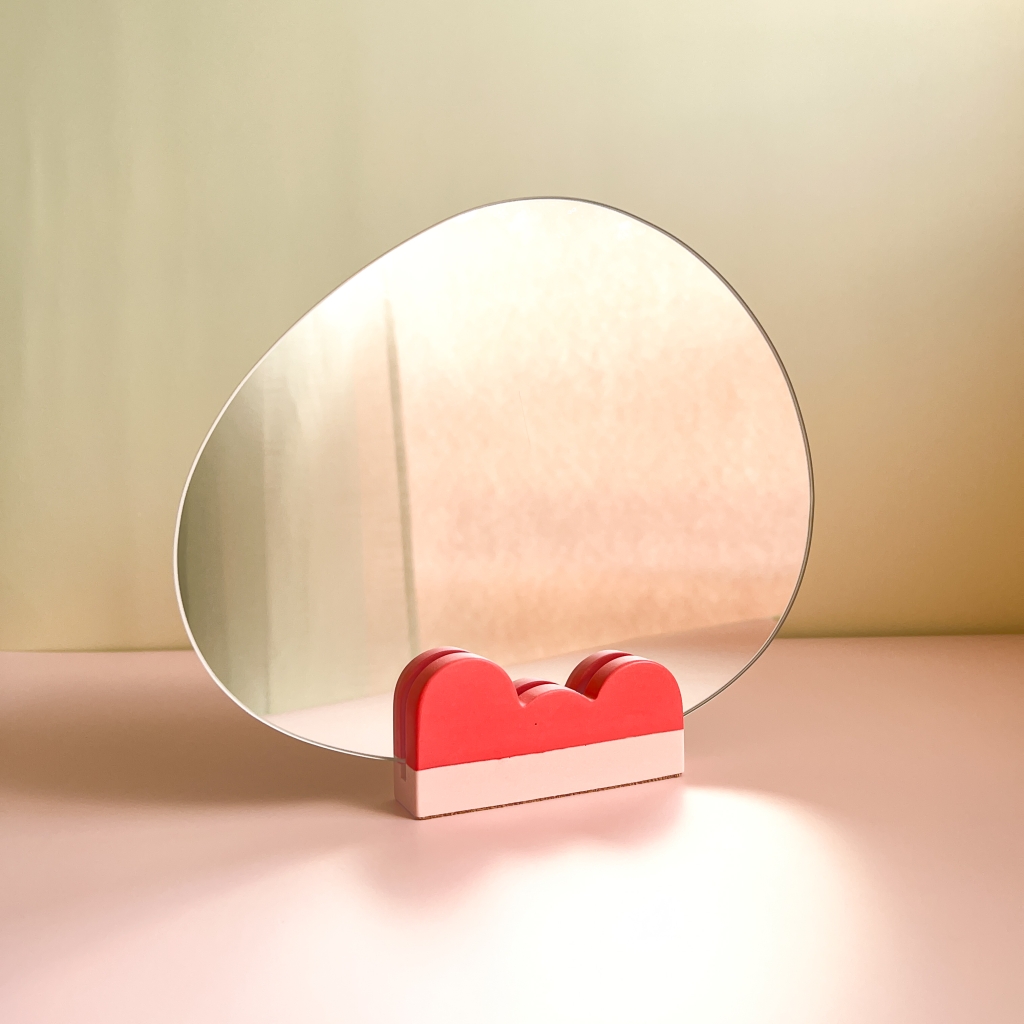 Playful mirror stand comes complete with a mirror. A perfect addition to your vanity area or as a decoration in your living room.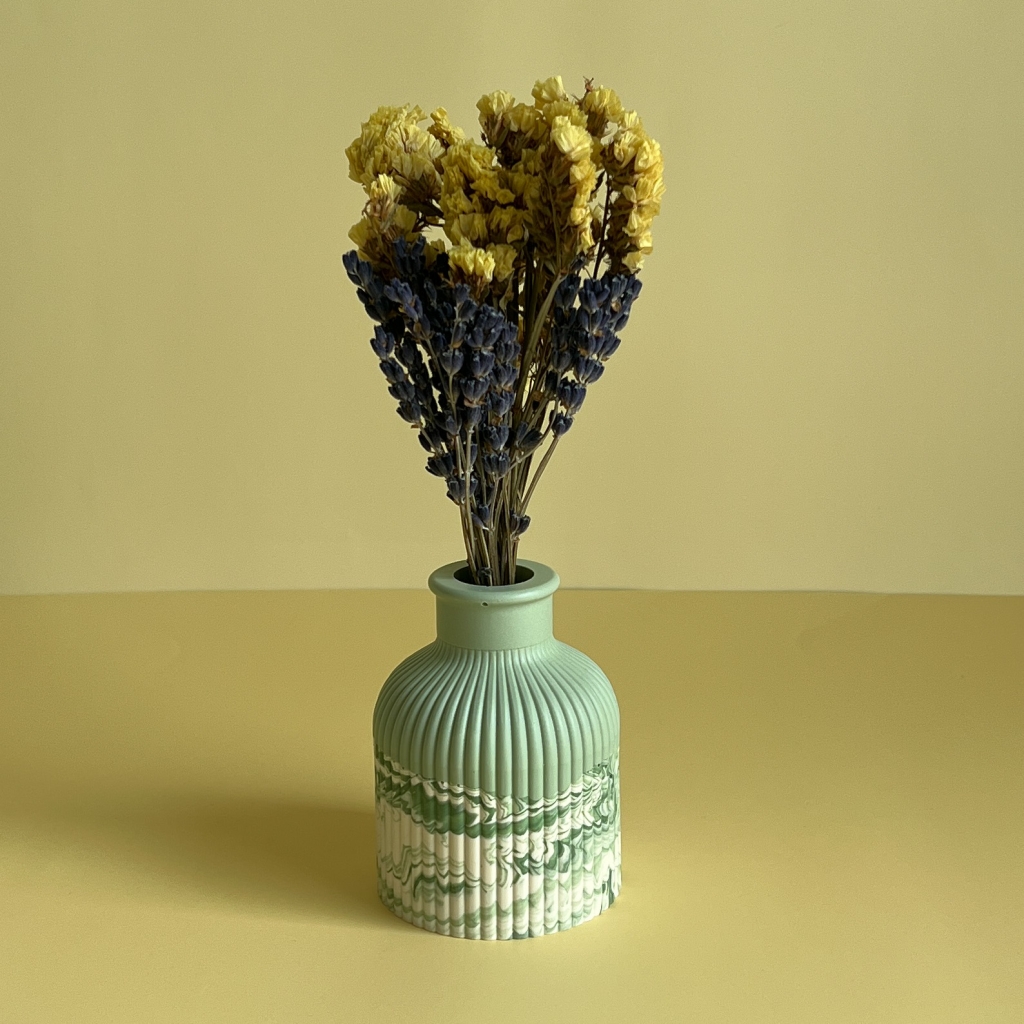 Small bottle shaped vases that are versatile to different interiors. Add it to the center of the dining table or place it by the window. Available in different marbled colors.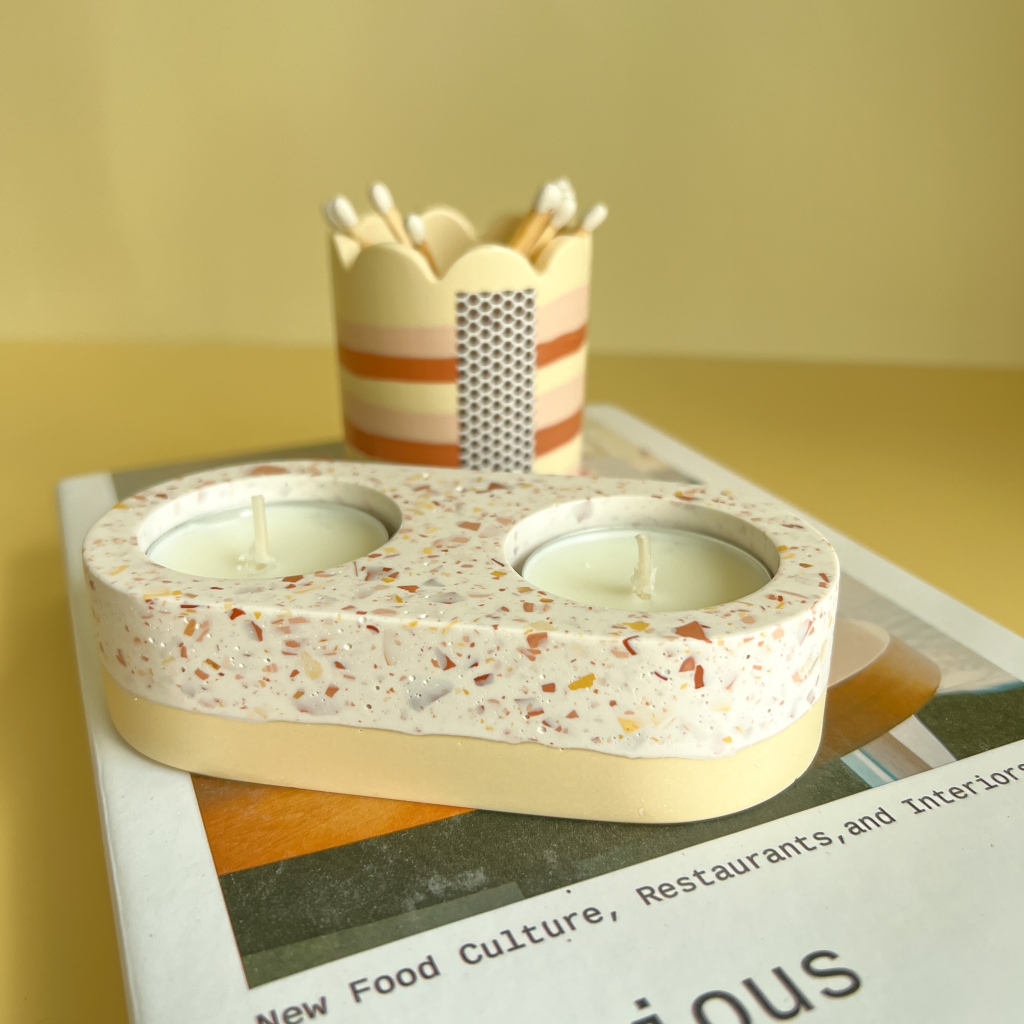 A double tealight candle holder, with terrazzo chips matching with soft shades.
Are you a maker or creative who would like to join a future market ?