Hej!
Jag heter Elin och designar smycken med inspiration från naturen och blommors vackra färger, i en personlig, boho och retro stil. Med små pärlor och sömnadsteknik skapar jag former och mönster, som komponeras ihop till små smyckeskonstverk. Utgångspunkten kan också vara en större pärla eller något vackert fyndat som får ett nytt liv.
MoLaja Design är ett unikt svenskt smyckeshantverk med pärlor av högsta kvalitet och smyckesdelar i 925 sterling silver.
Mindful, thoughtful and with colors of joy.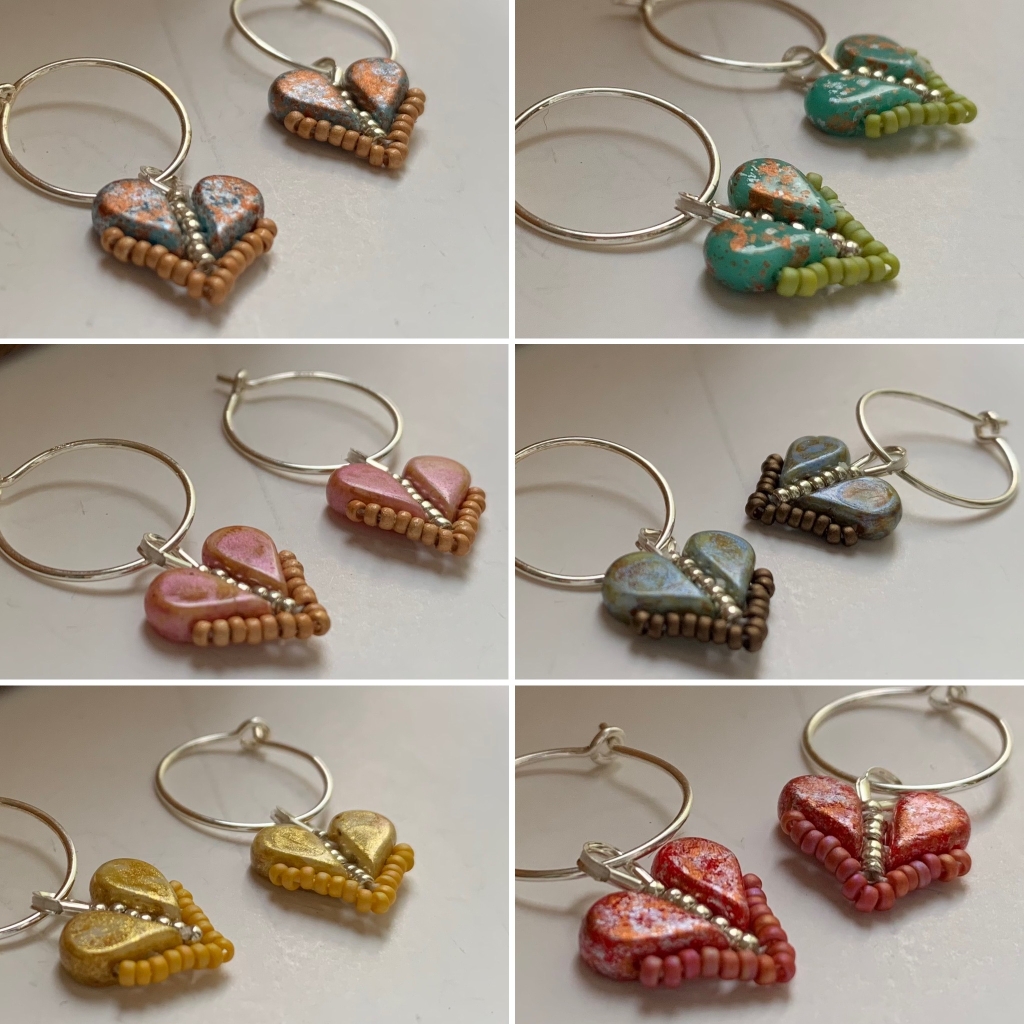 Örhängen att falla in love med.
Den perfekta presenten till någon du älskar, eller till dig själv för att DU är älskad! Ett helt gäng, i nya härliga färgkombos. Ett par av varje. Passa på!
Små hoops (1,5 cm i diameter) i 925 sterling silver med ett litet pärlat hjärta (1,3 cm) i söt och unik design.
249 kr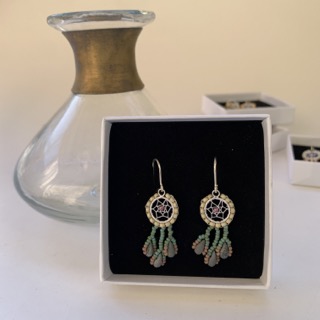 Örhängen MINI CATCH YOUR DREAM
Efter önskemål, nu är de här! En mini variant av MoLajas populära drömfångare. Alla detaljer finns fortsatt där, handsydda i minsta pilligaste format. Trots storleken lär du synas i dessa unika sötisar.
Hängets längd är ca 4 cm. Örkrok i 925 silver och bakstycke i silikon.
459 kr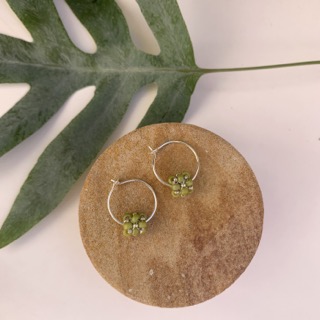 Som små, lätta moln… så känns de här örhängena!
Namnet kommer från början från cloudberry som i hjortron, och visst ser de ut som små bär också! Det tyckte MoLajas följare på instagram, som var med och valde.
Ring med hake och ögla i 925 sterling silver. 1,5 cm i diameter. Den pärlade pärlan mäter endast ca 8 mm tvärs över.
395 kr
Are you a maker or creative who would like to join a future market ?