Hi, my name is Tania and I'm the one who stands behind MIMA Jewellery.
After I moved to Sweden and settled a little bit it was time to think what will I be doing further. I thought that it was my chance to start something I was always dreaming about – to have my own small business. And since I was always a hands-on person and a lover of accessories, making jewellery came to my mind straight away.
MIMA is a one stop jewellery store where you can find items for any occasion: from casual to items for special events.
I believe that jewellery should not only be pretty but practical and elevate your personality.
MIMA stands for Mix&Match. And that is the idea of the main line of the brand – earrings with changeable pendants.
With our choice of charms everyone will find something for themselves.
You can mix and match to your heart's desire, creating combinations that speak volumes about who you are and what you stand for.
Besides "Create your own earrings" line MIMA has a wide variety of earrings, necklaces and bracelets.
At MIMA I use different types of materials: natural stones, freshwater pearls, stainless steel and gold-plated brass.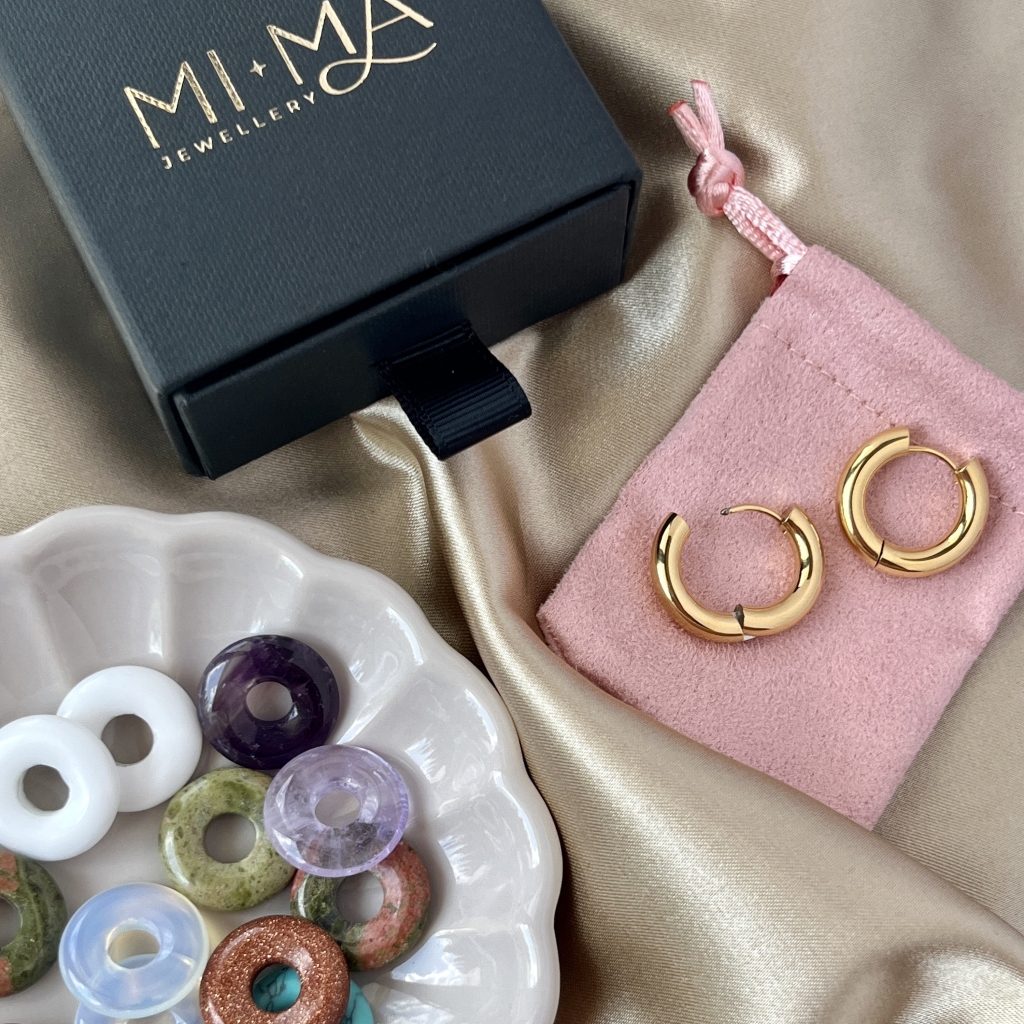 Hoops with changeable stone donuts
Beautiful natural gemstone donuts go perfectly with classical hoops. The donuts can be easily taken off the hoops. Which means you get 2-in-1 earrings. We have big variety of pendants for the hoops which can be easily mixed and matched. Your fantasy is your limit. With every order you get a jewelry bag where you can store your donuts
Hoops from 200 kr
Stone donuts 70 kr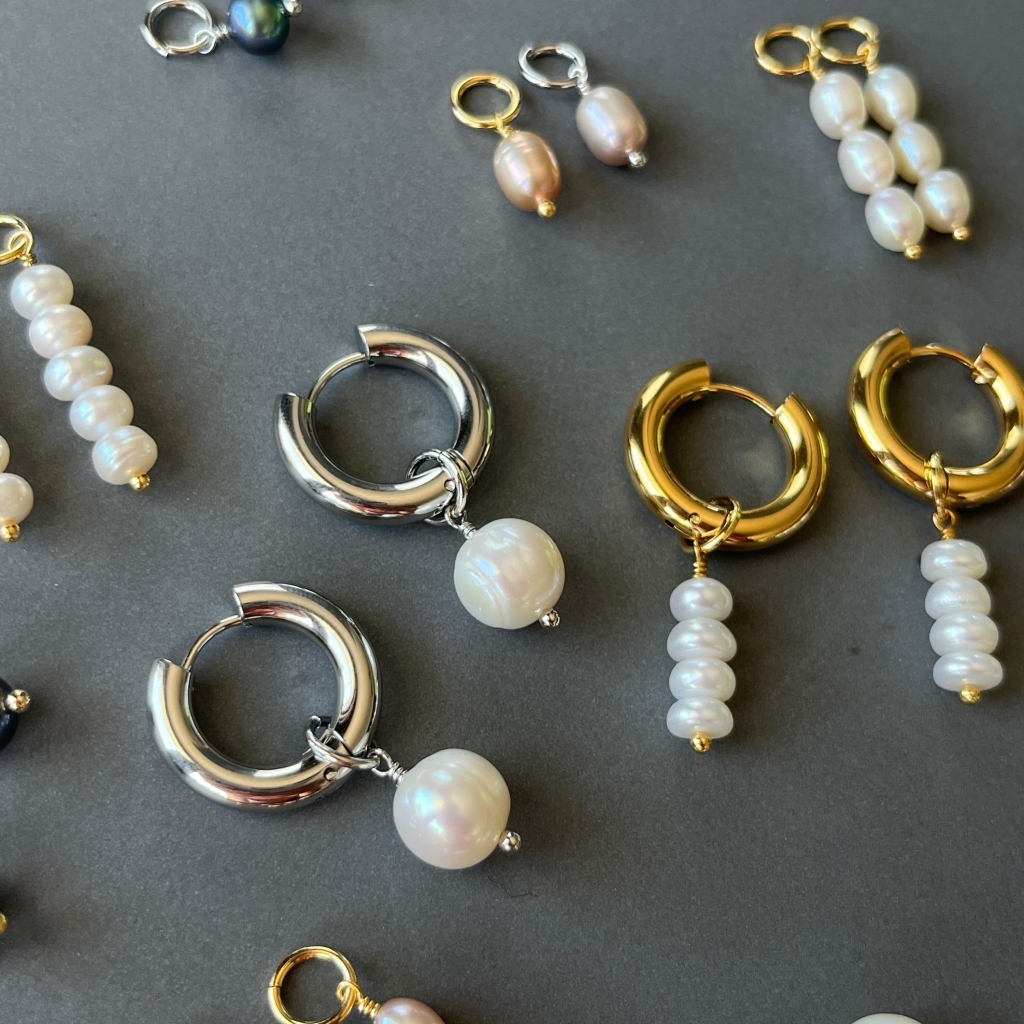 Add a personal touch with our hoops which go with a range of natural pearls charms. Charms can be easily taken off the hoops. Which means you get 2-in-1 earrings. Hoops are available in gold and silver color. This way you can buy earrings with different charms.

Hoops from 200 kr
Freshwater pearl charms from 80 kr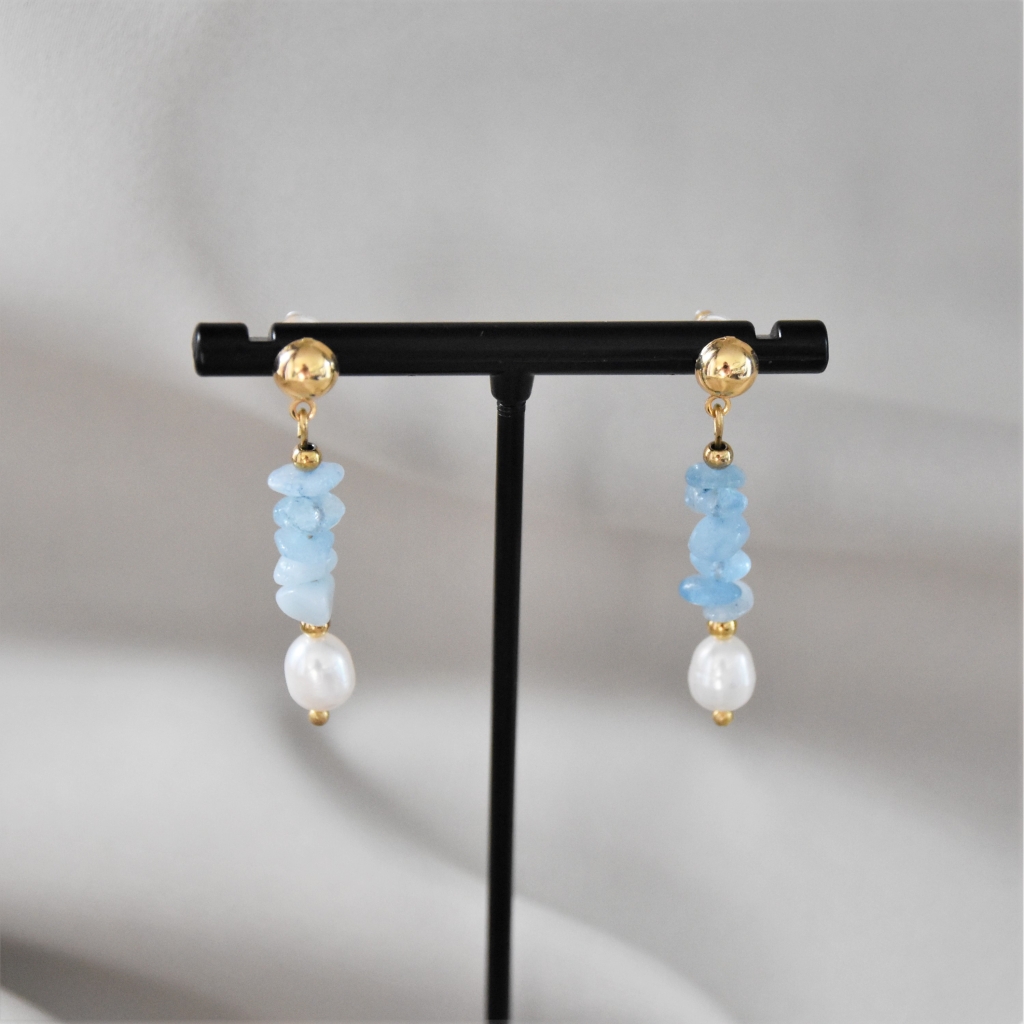 Freshwater pearls and aquamarine earrings
These earrings feature a unique combination of light blue aquamarine and lustrous freshwater pearls, creating a look that's both elegant and eye-catching. The aquamarine stones add a touch of color, while the pearls bring a classic, timeless beauty to the design. Earrings are available in gold and silver color.

Price: 300 kr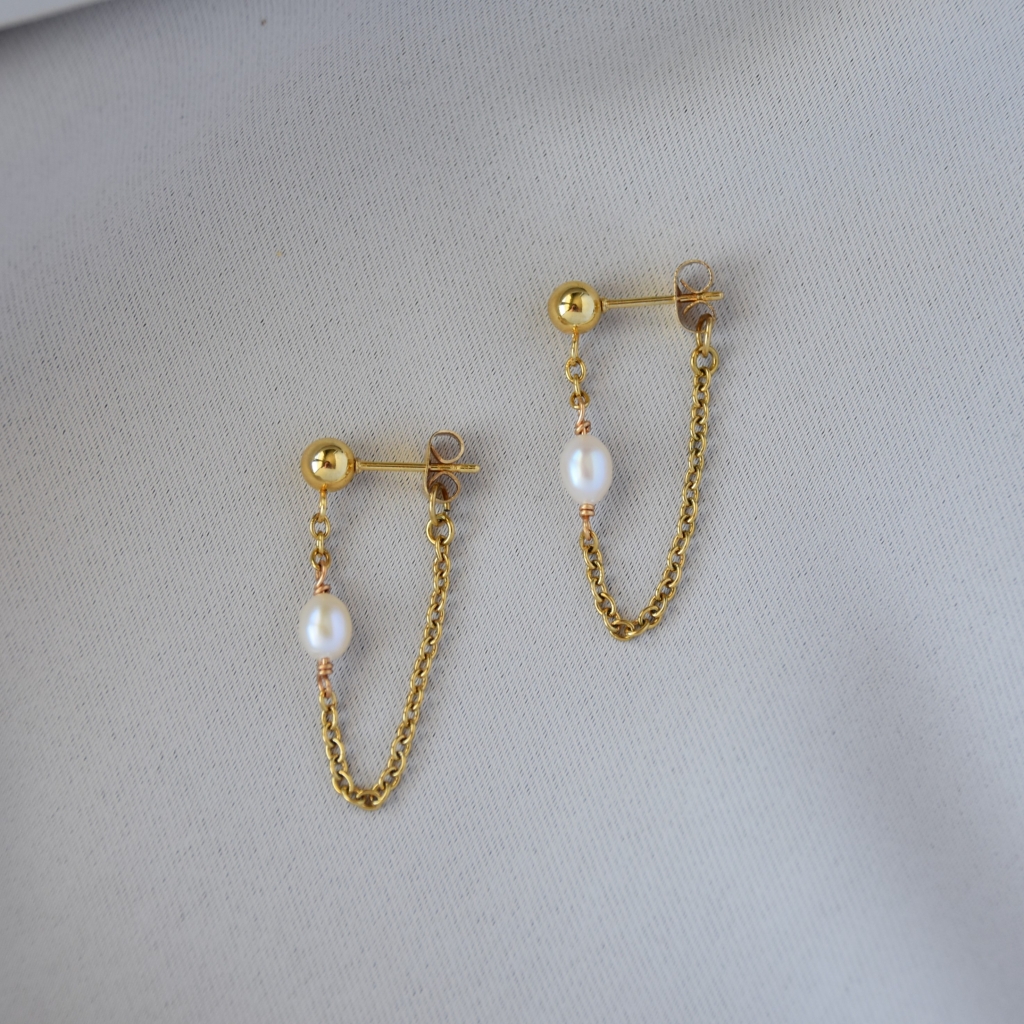 Glam up your look with these elegant freshwater pearl and chain earrings! Sparkle and shine at your next event!
Regular price 270 kr
15% discount for all from "Design your own earrings" section.
  From Dec 20-Nov 20  Use promo code :  MAKERS15
Are you a maker or creative who would like to join a future market ?