Irina Dalmau is a Honduran microbiologist and for many years Irina has done art and crafts as therapy. She often works with metal wire, beads and sometimes other materials to create a piece. When she posts her art pieces on social media, they usually include a story related to her past, present or thoughts about mental health.
Her work is influenced by nature, Mayan and Lenca cultures from Honduras. Her art pieces have been showcased by Panduro and Finapärlor in their social media.
Every October she auctions a pink tree to support the fight against cancer. This year, her work was part of the Local Femmes Market, The Other Side Market Place and the Husby Konstsalong 2023.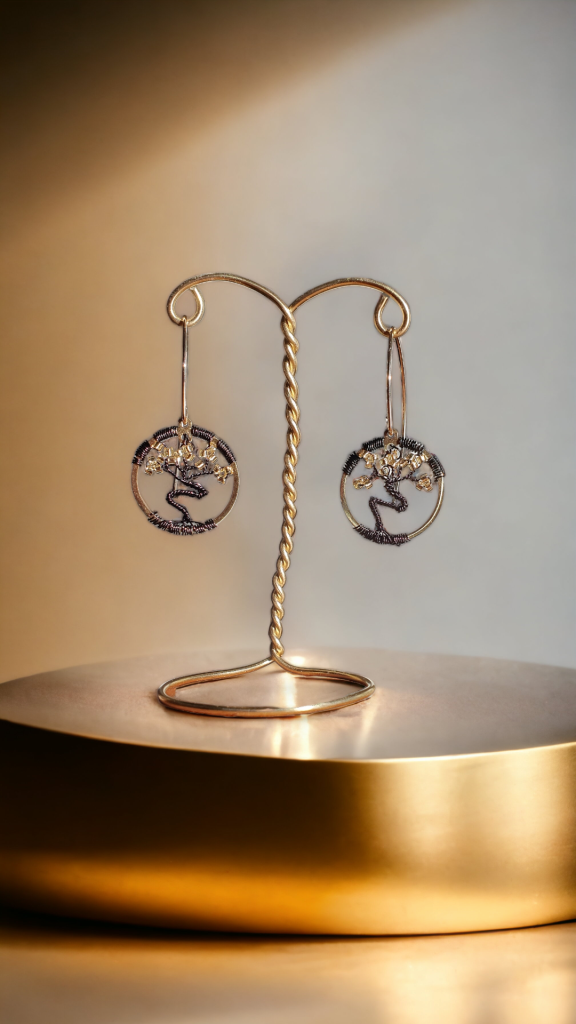 Golden Stainless Hoop Earring, 20 mm diameter. Black coloured wire Golden Toho-beads 11/0 Price: 300 SEK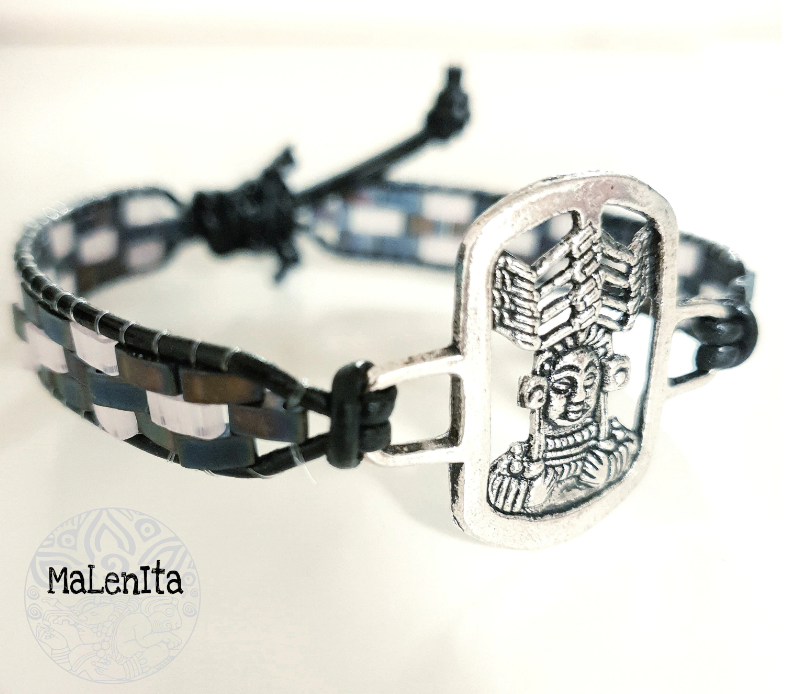 Adjustable Mayan Design bracelet, comes with a leather strap and half tila Miyuki beads. The metallic (pewter) piece has an image of a Mayan government from Copan, Honduras.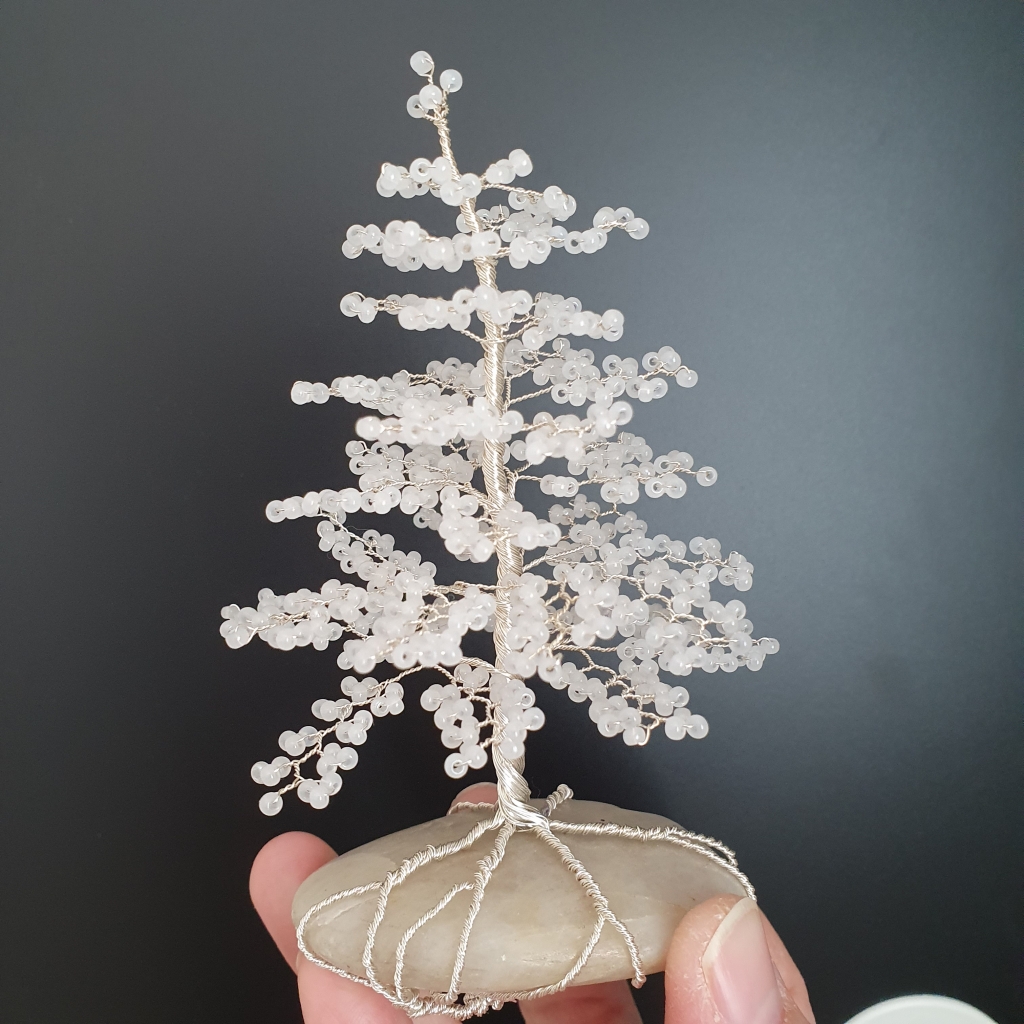 Beaded Wire bonsai tree mini
Silver-coloured metal bonsai tree mini with white seed beads Height: 13 centimetres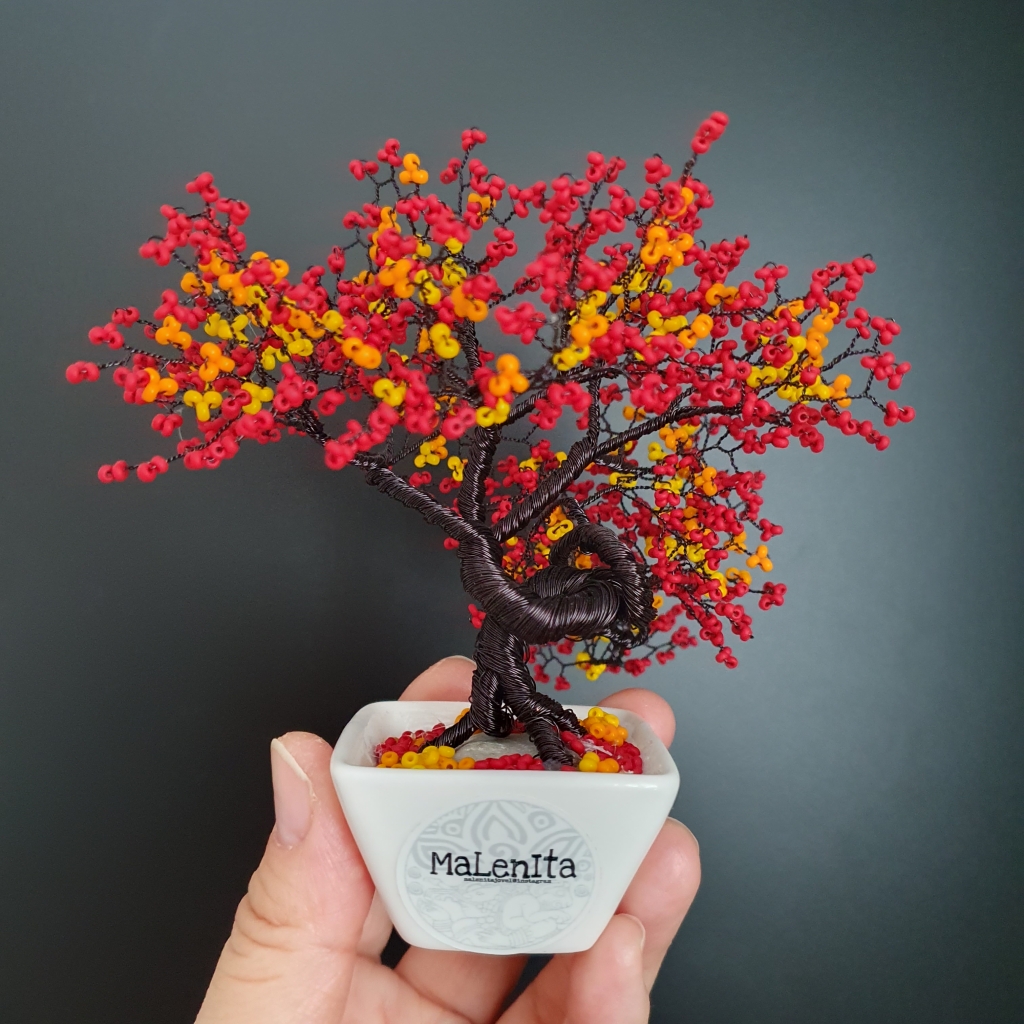 Beaded Wire bonsai tree mini
Black-coloured metal bonsai tree mini with red, orange and yellow seed beads. Height: 15 centimetres
Are you a maker or creative who would like to join a future market ?