My name is Ulrika and my passion is upcycling leather into jewellery.
I love vintage style and retro design and I find inspiration and my resources in second hand shops. I let the textures, patterns and colours shape the finished product.
Little Piece of Leather earrings are very lightweight and easy to wear, even the bigger statement earrings. They can sometimes have a touch of shimmer and bohemic style. Always upcycled and limited edition.
My philosophy of circular design and the creative process of making something beautiful and unique out of rescued or repurposesed leather is what Little Piece of Leather is all about.
Little Piece of Leather followers on Instagram get 20% of the Christmas collection.
State quote on Instagram on the day of the market to get the special offer.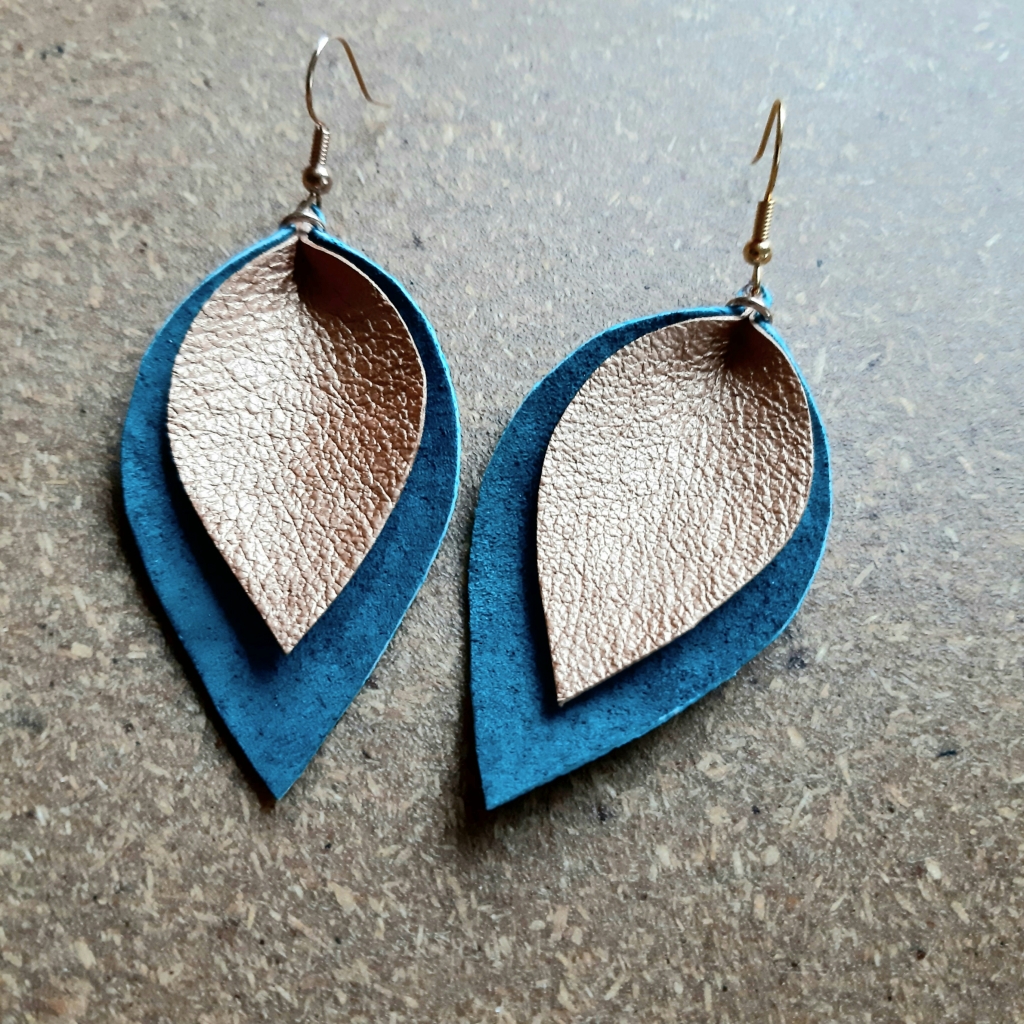 Soft light leather leaves. Turquoise and rose gold. Length ca 8 cm New nickelsafe hooks. Price 150 kr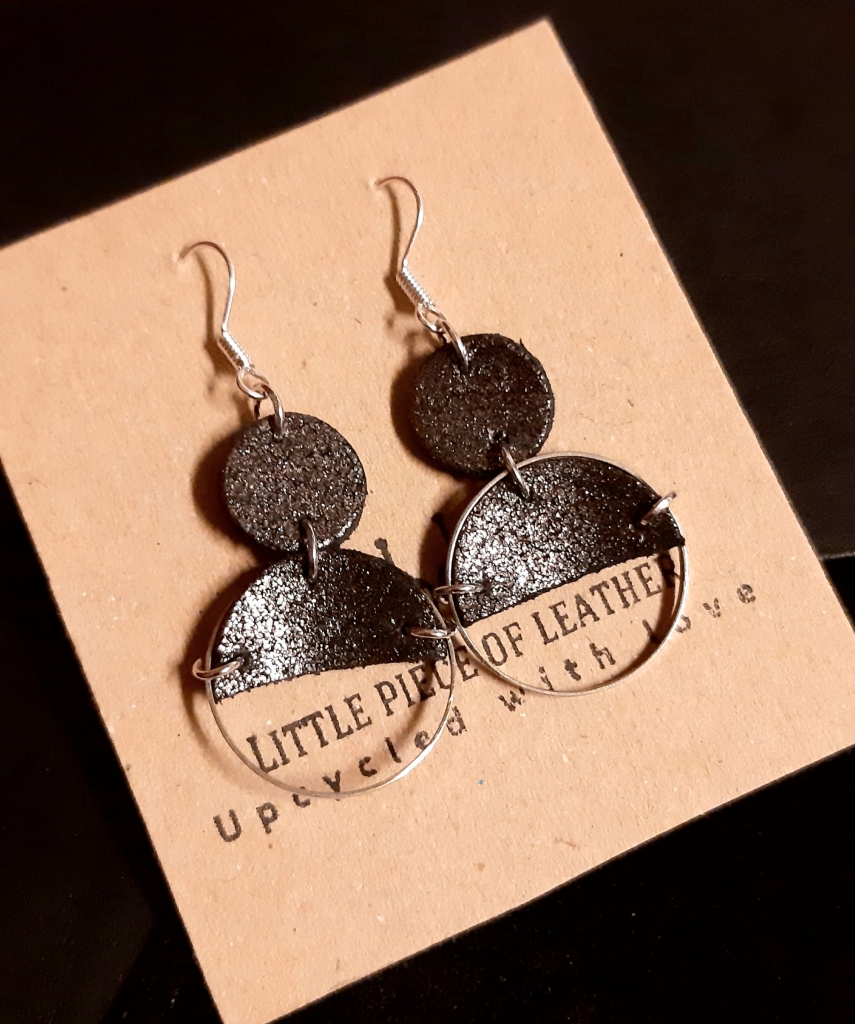 Geometric leather earrings
Black sparkly geometric earrings. Black and silver. Length ca 5 cm. New nickelsafe hooks. Price 145.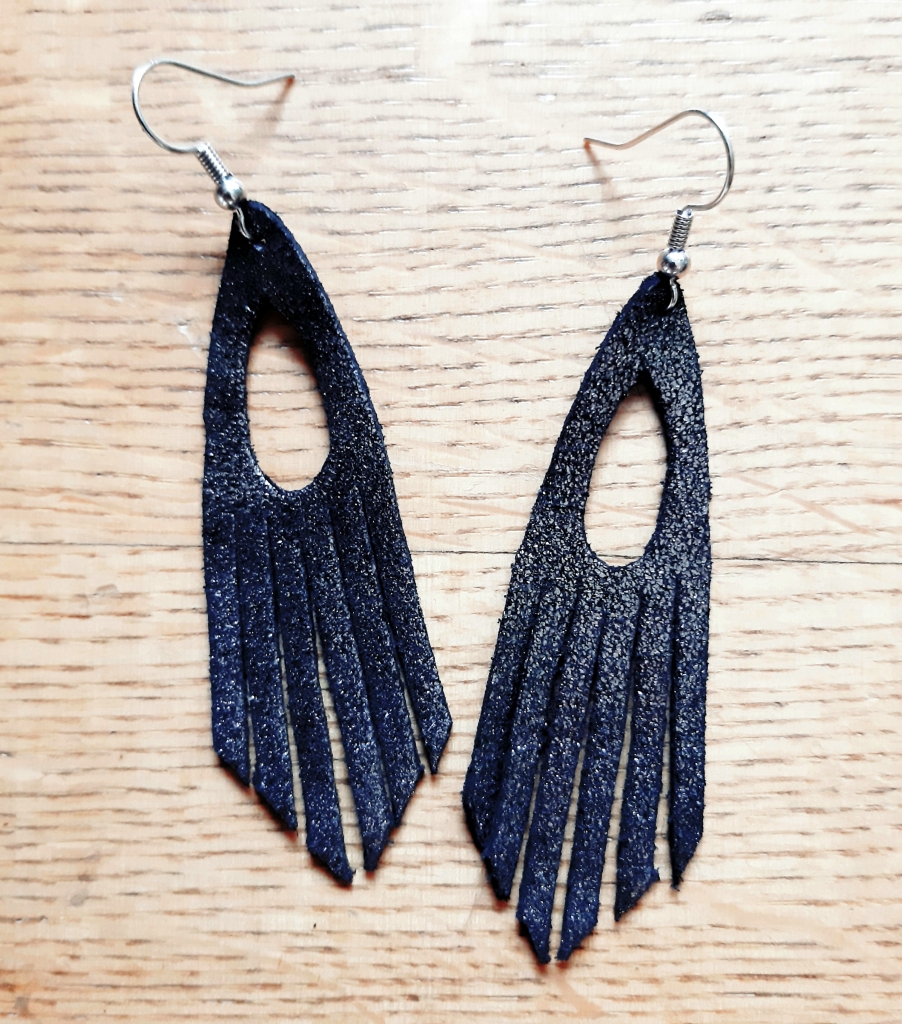 Black soft sparkly leather tassels. Length ca 8,5 incl hook. New nickelsafe hooks. Price 150 kr
Are you a maker or creative who would like to join a future market ?