Raise your hand if you love plants!
And while you're at it, apply your daily dose of pure, premium, deodorant putty and fragrance oils. Our all-natural, vegan formulas were designed with you in mind. That's right. YOU!
The one who demands that the products you put on your body be ethically made, free from harsh chemicals, high performing and most importantly, a joy to use.
You might be wondering why Daily Dose Naturally is so intimately connected to music. In short, it all boils down to well-being; physical and emotional. Right there, a mutual connection. One cannot exist without the other. What you put on (and ultimately in) your body, is the foundation of good health. Modern science has also determined that our physical health is directly affected by how we feel. Simply put, music makes us happy. It has a way of seeping deep down into our souls like nothing else can. The endorphins experienced when we listen to music directly benefit our bodies. So does an amazing-smelling deodorant that's free from harmful chemicals and toxins.
Rest easy; your daily dose will make you thrive, body, mind and soul.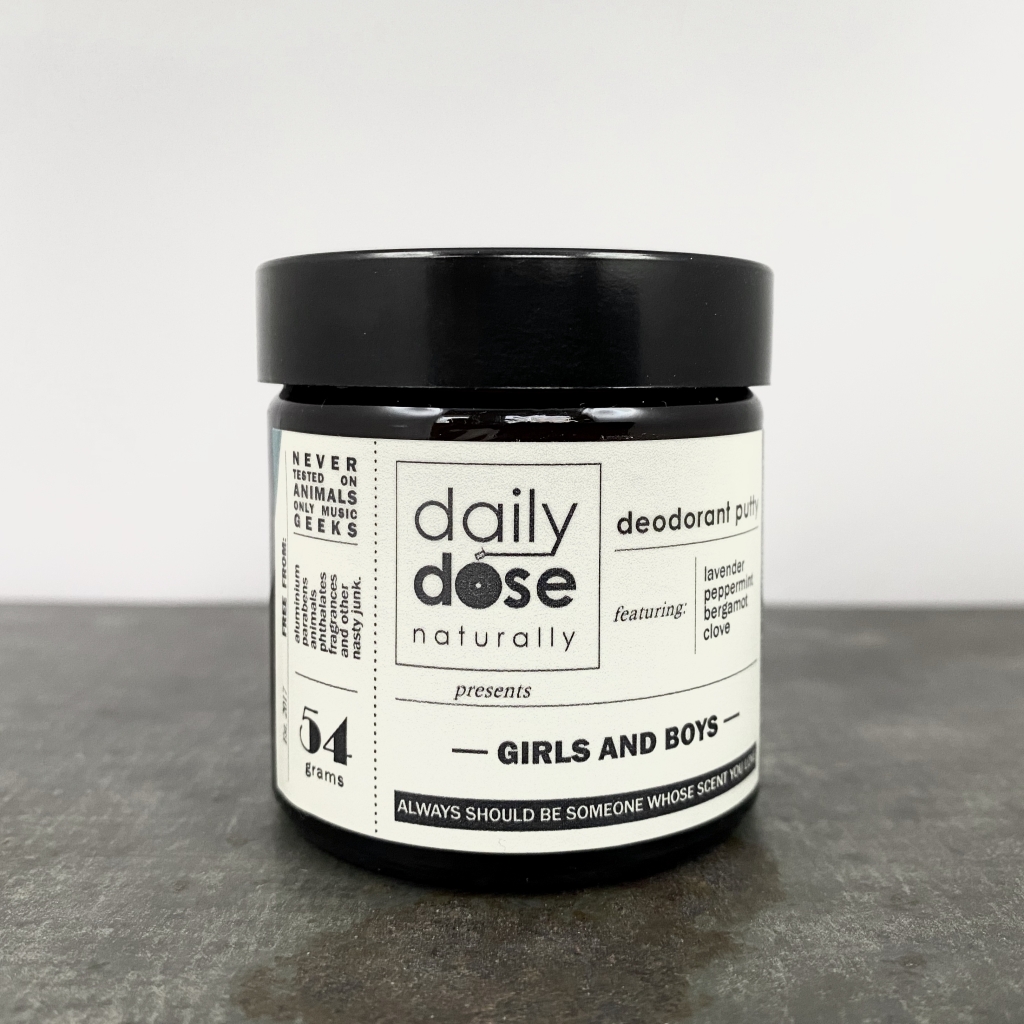 GIRLS AND BOYS natural deodorant putty
ALWAYS SHOULD BE SOMEONE WHOSE SCENT YOU LOVE 54 gram LP
Featuring: lavender, peppermint, bergamot and clove.
Scent Review: The dance floor bursts with pumping base notes of yang ylang and clove. Vibrant peppermint and refreshing bergamot join in unison forming an upbeat chorus for every girl and boy to sing along to. The togetherness is passionately deepened with comforting lavender and sweet vanilla, like crawling into bed with freshly laundered sheets.
Take your chances with this soul-soothing scent to commit to. 250 kr per jar. 
SALLY'S CINNAMON natural deodorant putty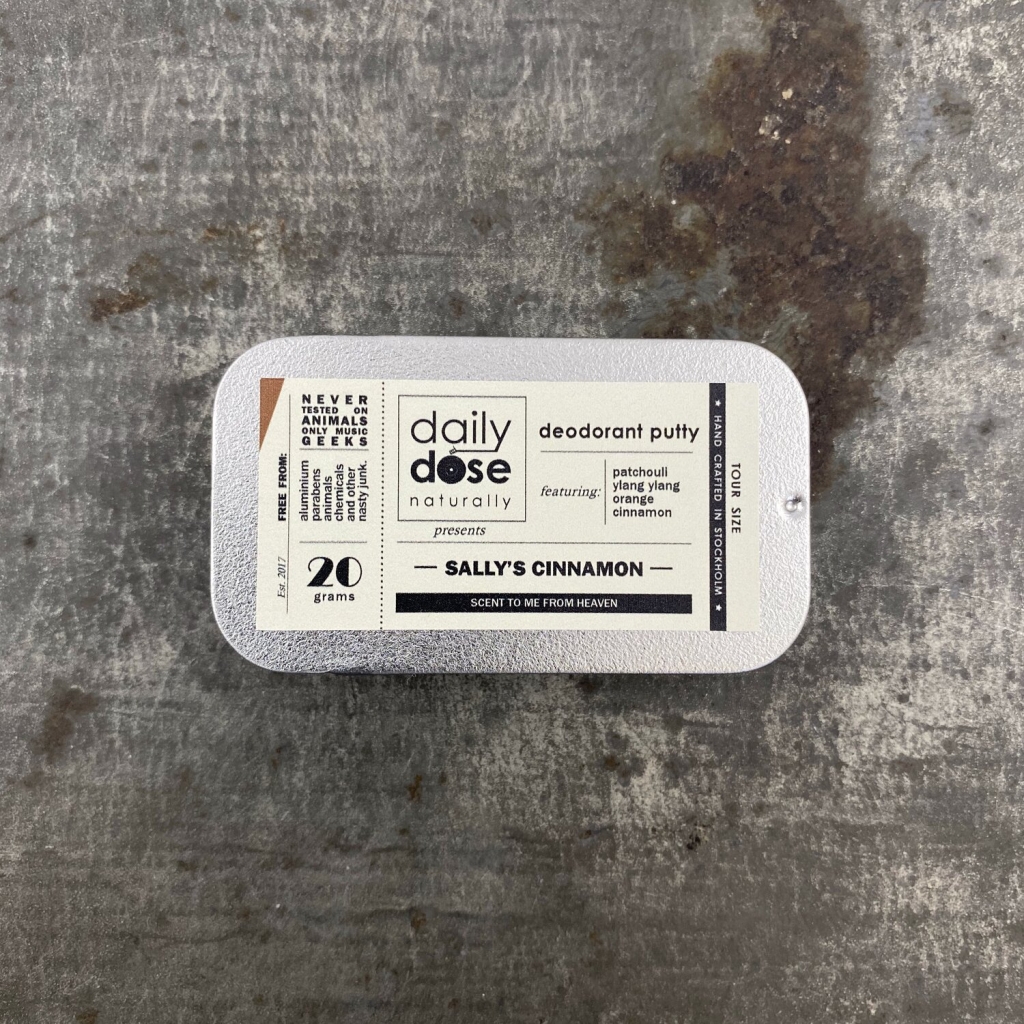 SCENT TO ME FROM HEAVEN 20 gram TOUR
Featuring: patchouli, ylang ylang, orange, cinnamon Scent Review: Enticed by an alluring intro of sweet vanilla, a sensual chorus of warm ylang ylang, spicy cinnamon and earthy patchouli is bridged by pleasantly soft orange notes.
This budding love story is playfully accompanied by backup harmonies of champa and clove.
A hopeful composition that becomes your world. 125 kr per tin.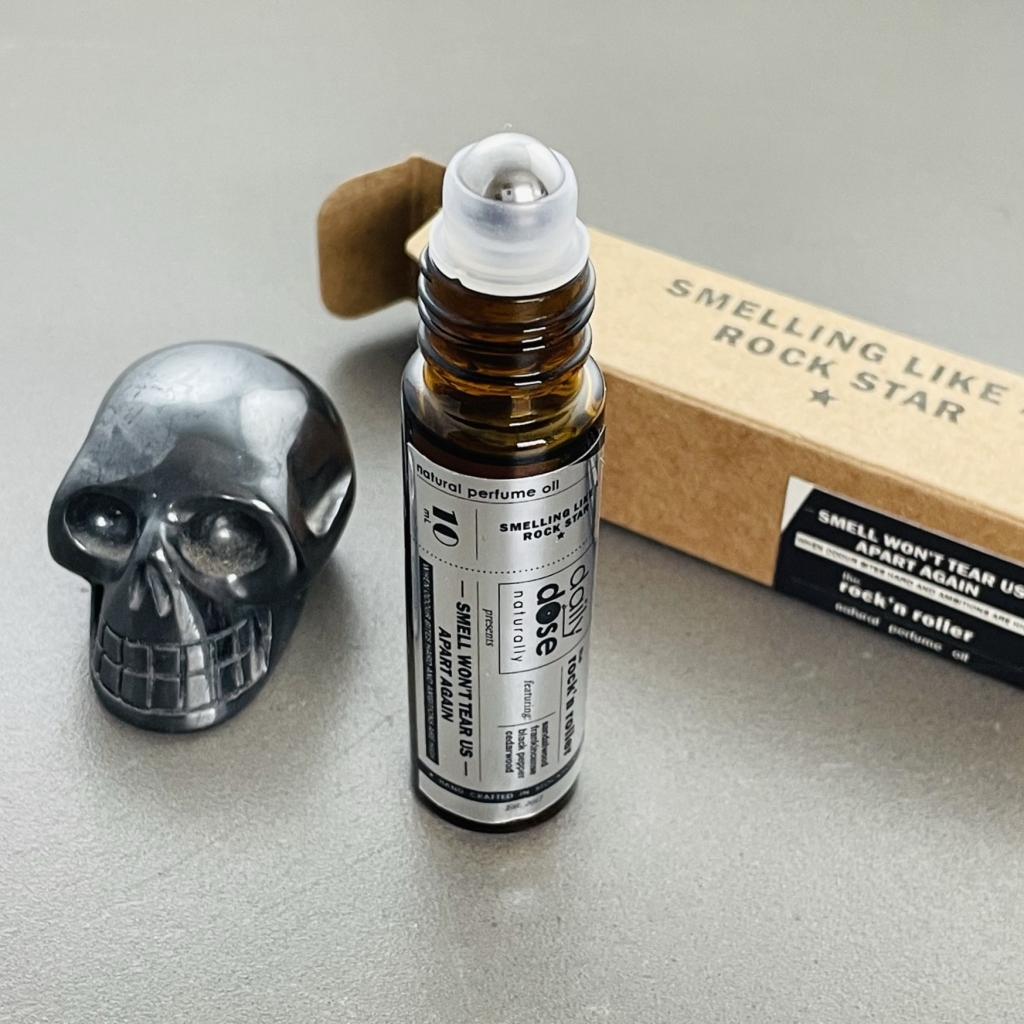 PLEASE PLEASE PLEASE LET ME SMELL HOW I WANT natural deodorant putty
GOOD VIBES FOR A CHANGE 54 gram LP
Featuring: bergamot, lemongrass, petitgrain and patchouli. Scent Review: Good vibes for a change. That pivotal moment, when jangly notes of fresh bergamot are embraced by the honesty of lemongrass and petitgrain. A melodic layering of fragrant emotions held together by herbaceous sweet basil.
With the richness of raw patchouli and heartfelt, kind vanilla, this life-changing scent can make a bad man turn good. 250 kr per jar.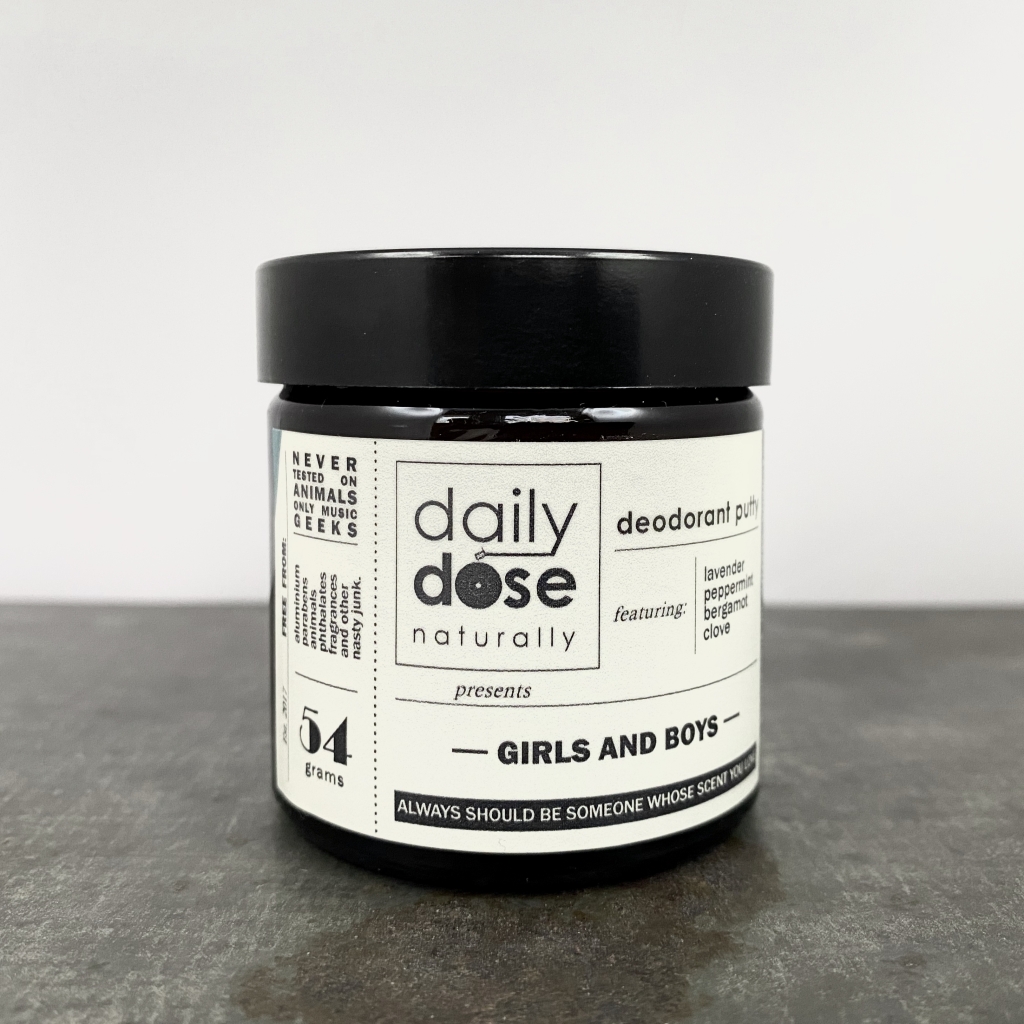 SMELL WON'T TEAR US APART AGAIN natural fragrance oil
WHEN ODOUR BITES HARD AND AMBITIONS ARE HIGH 10 ml Rock'n Roller
Featuring: sandalwood, frankincense, black pepper and cedarwood. Scent Review: A dark moment of solitude and contemplation amidst the warm embrace of a cedar wood forest. The raw stability of sandalwood and frankincense inspires a quiet confidence.
Peppered with the grit of black and white memories from a turbulent past, on the juniper infused path towards optimism and hope. Enticed by ambient notes of spicy ylang ylang, you sink into a dreamy declaration of true love.
Daily Dose: Apply this luxurious blend of essential oils liberally, as often as you'd like. Use anywhere you want to layer your favourite scent, awaken your senses, or nourish your skin.
As with all products designed for external use, avoid sensitive eye area. As delicious as it smells, please refrain from licking. 425 kr per roller.
HOLIDAY BUNDLE DEAL:
Buy one 54 Gram LP deodorant putty + one Rock'n Roller, and receive a FREE 20 gram TOUR deodorant putty.
*Offer only available in person during the market.
Are you a maker or creative who would like to join a future market ?