Annuniqe Studio is a modern jewelry brand that combines influences from abstract art, street fashion and the natural environment in a playful spectrum of expressive colors and retro designs. The brand was founded and launched by Anna Galuszka in 2021: a chef with a passion for creativity and self-expression through fashion. My goal is to create jewelry for those who have their own style that matches their personality. I get inspired by all styles from 60s 70s 80s 90 s and 00s. I love contemporary art and music in general. Colorful fashion mixing elegance and street oversized style is definitely my go to outfit. As my own style is very different so do jewellery I design. Anyone that likes to dress up or keep it very minimal can find cool pieces at my store.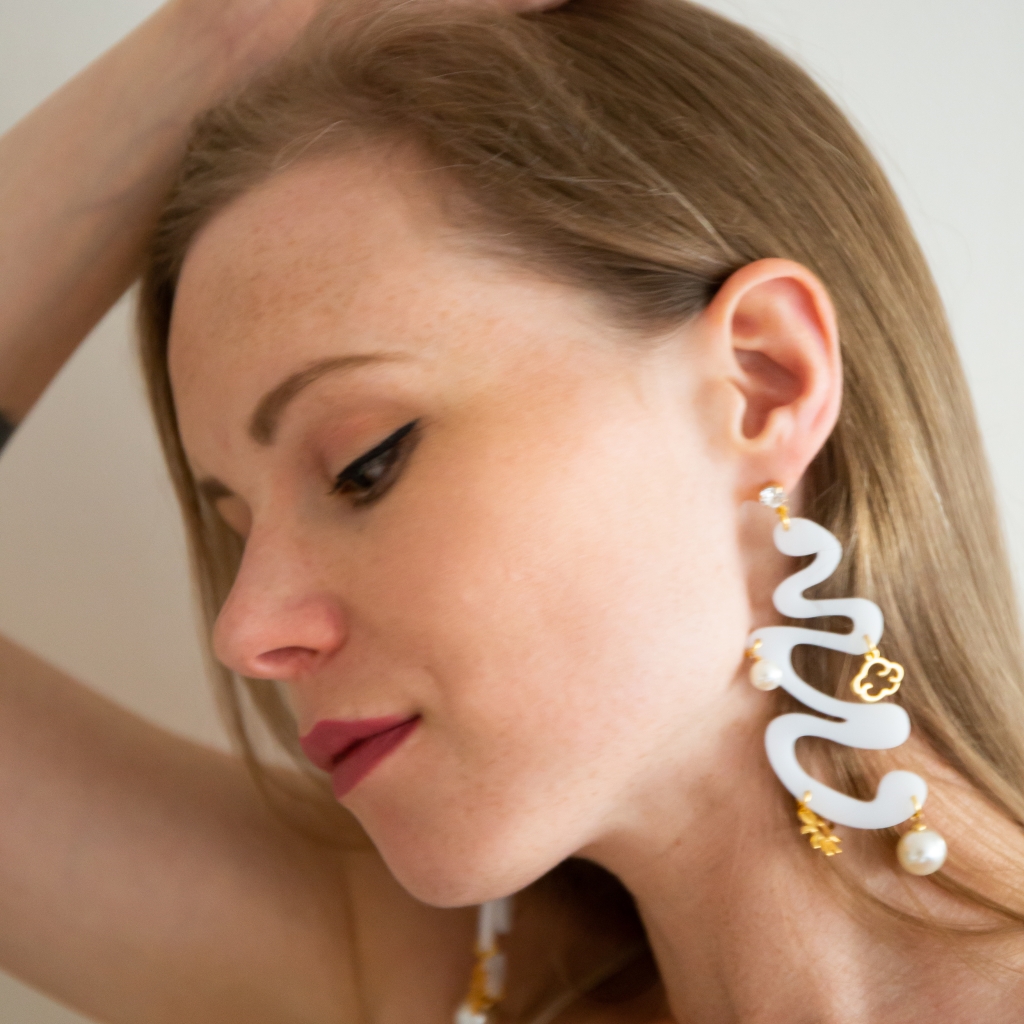 Gold Sunshine Wiggle Earrings
Exceptional wiggle earrings with beautiful combined details. This lovely pair will add sparkle to your look!
Details Materials: acrylic, glass pearls, zmak gold plated charms, cubic zirconia stud (nickel-safe) Size: 10cm high, 3,5 cm wide Price : 449 sek
(I created discount code JUL20 with 20 % off for this specific design) 20 % off Gold Sunshine Wiggle Earrings Code: JUL20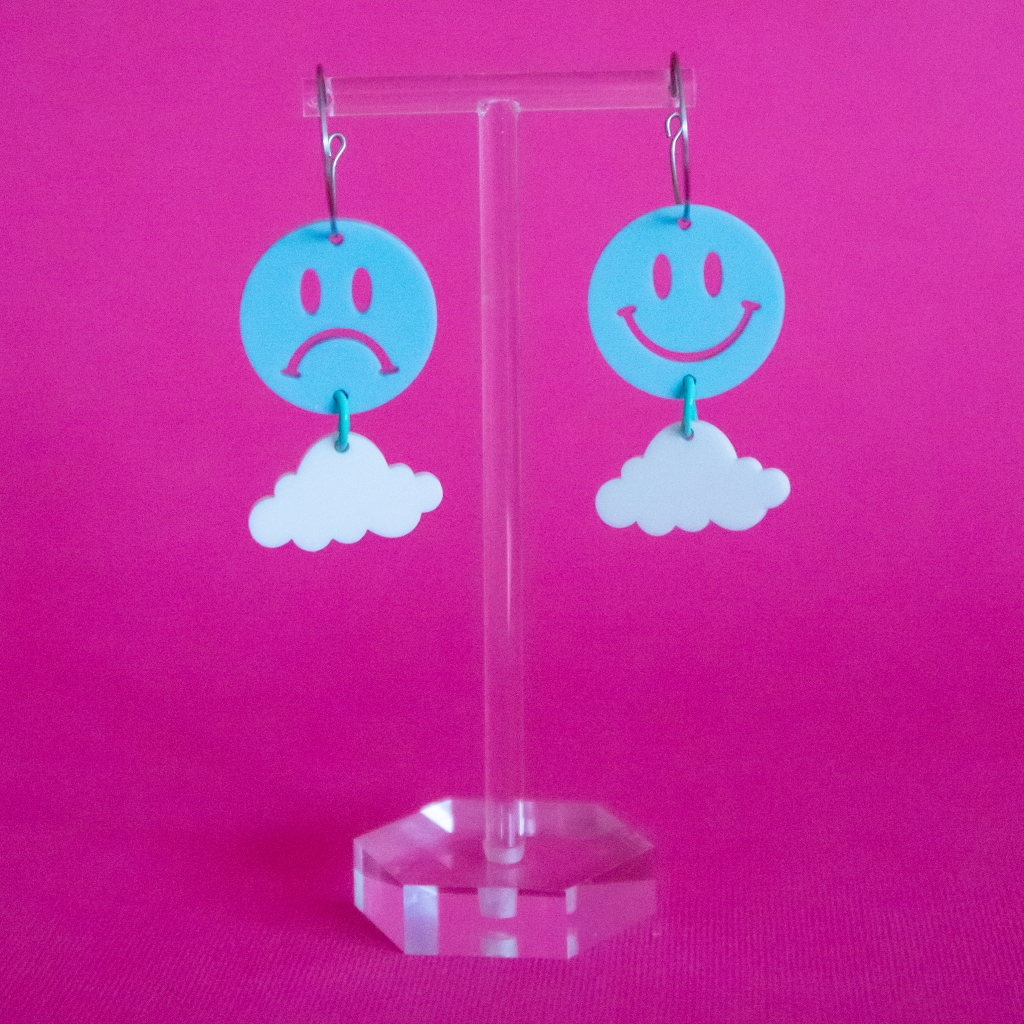 Sad/Happy Smiley Face Earrings
Details Material : acrylic, stainless steel creoles 20 mm diameter (nickel-safe) Size: 2,8 cm wide, total high 5.5 cm.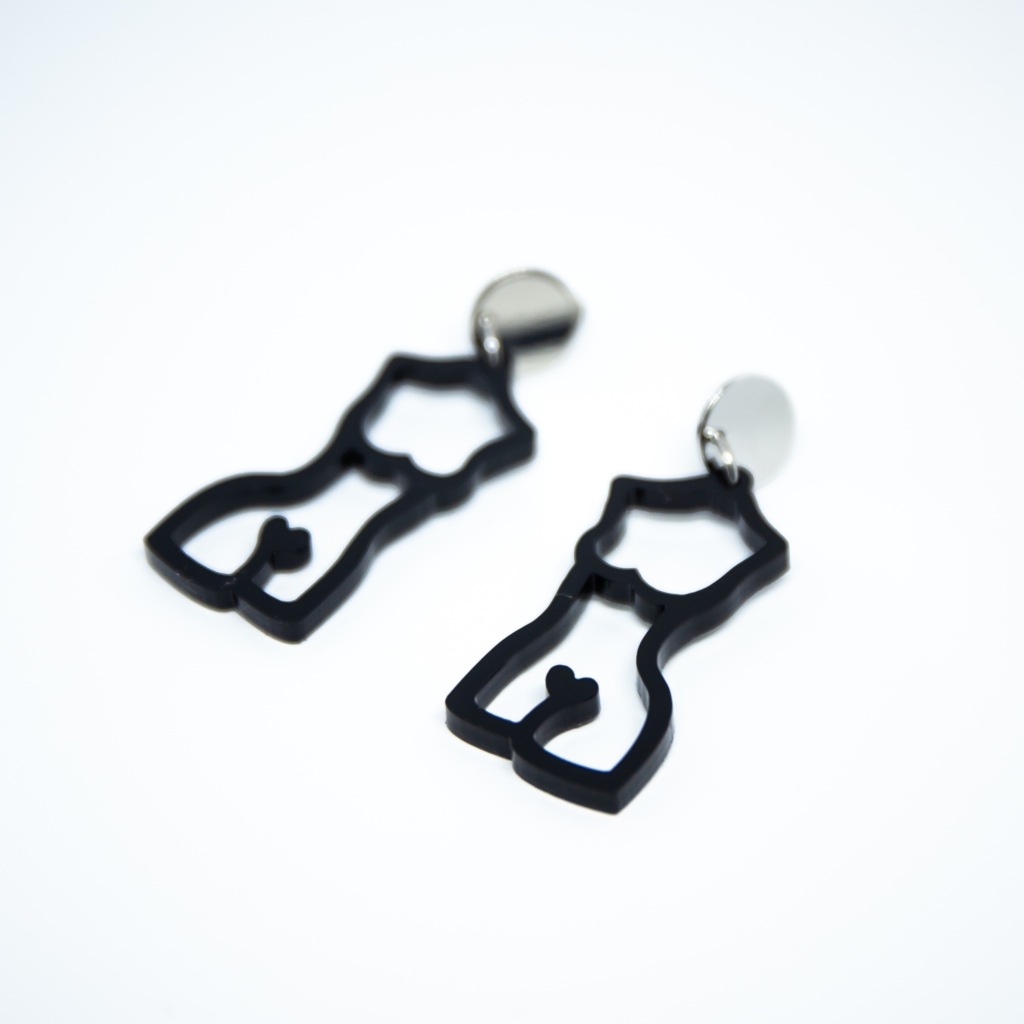 Female Body Dangle Earrings
Details: Materials: Plexiglas woman body shape , rhodium plated brass stud (nickel-safe) Size: 5.8 cm high and 2 cm wide. Price 299 sek.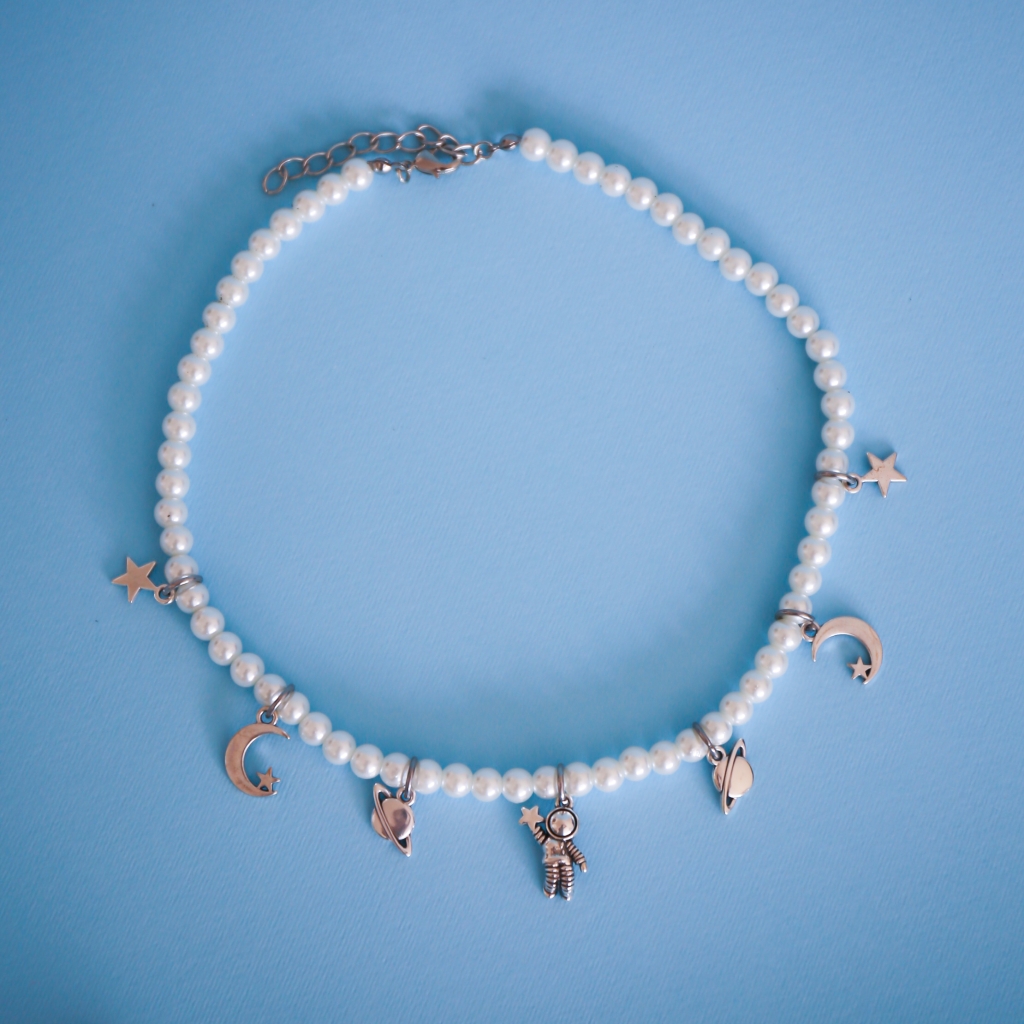 Astronaut in Space Pearl Necklace
Material: glass pearls, zamak charm, nickel-safe metal lobster clasp, and extender chain.
Size: necklace length: 39 cm plus extender chain 5 cm, kr 249.00.
Are you a maker or creative who would like to join a future market ?